2017 brought us so many great performances by young actors, both in TV and film. In fact, one can say that kids dominated the screens in 2017: from the most talked about Netflix hit "Stranger Things" lead by a group of pre-teens, to the biggest horror movie of all time – the film adaptation of Stephen King's "It" that also centers around a group of fearless kids. That's why today we'd like to talk about child actors who brought amazing performances to the screen in 2017.
Brooklynn Prince, the 7-year-old star of Sean Baker's "The Florida Project" stole the critics heart in 2017 with her portrayal of "precocious six-year-old Moonee as she courts mischief and adventure with her ragtag playmates and bonds with her rebellious but caring mother, all while living in the shadows of Disney World." The film and it's young actress has already been nominated for a slew of awards, including the 2018 Golden Globe, the SAG awards and the BAFTAS. We're pretty sure the Oscar nomination is on the way for Brooklynn, which will make her the youngest Academy nominee ever!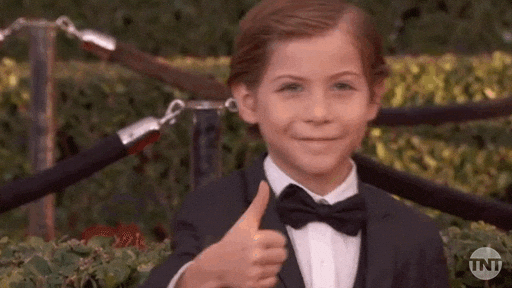 Canadian actor Jacob Trembley made his film debut and gained critical acclaim at just 10 years old for his role in the Oscar-nominated "Room", starring alongside Brie Larson. In this year's "Wonder", Jacob plays August Pullman, a boy with facial differences who enters fifth grade, attending a mainstream elementary school for the first time. Based on the New York Times bestseller, "Wonder" tells the incredibly inspiring and heartwarming story, and Jacob's performance will surely leave you in tears.
In 2016, Netflix's thrilling science fiction drama "Stranger Things" became everyone's favorite show. And this year, we finally got the long-awaited second season. While the plot lines are binge worthy itself, one thing is certain: the group of kids playing middle-schoolers Mike (Finn Wolfhard), Dustin (Gaten Matarazzo), Lucas (Caleb McLaughlin), the new girl in town Max (Sadie Sink) and their psychokinetic frind Eleven (Millie Bobby Brown), are the best part of the show. Their impeccable acting skills and chemistry are incredible, and we're positive their acting careers will only grow further.
At just 12 years old, Owen Vaccaro has a pretty impressive filmography under his belt, with "Mothers Day" and "Daddy's Home". In 2017, Owen returned to the big screen as Dylan in "Daddy's Home 2", a comedy starring Will Ferrell and Mark Wahlberg. Owen plays Wahlberg's son and Ferrell's respective stepson.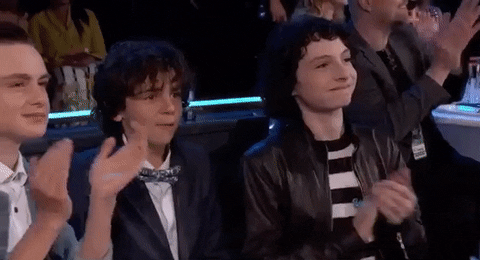 2017 graced us with "the highest-grossing horror movie of all time"
– the adaptation of Stephen King's "It". The main protagonists of the movie are a group of middle-schoolers who call themselves "The Losers Club", who go on a journey of finding their friends' little brother Georgie.
More importantly, the entire main cast is a group of kids, all not older than 15. In fact, the youngest cast member Jackson Robert Scott, who plays the ill-fated Georgie, is only 8. And while being one of the youngest actors in "IT", he's the one participating in one of the scariest scenes in the movie.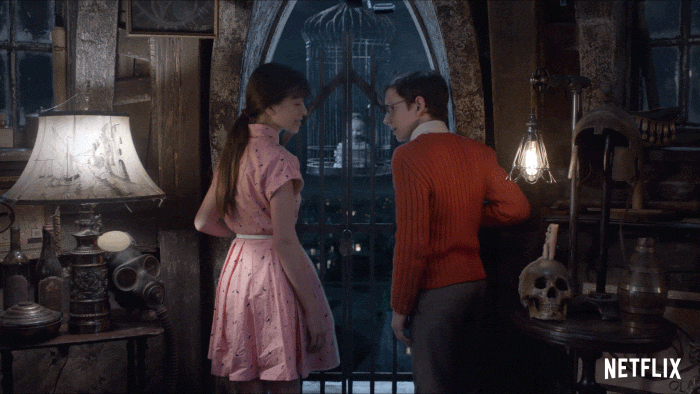 Netflix's "A Series of Unfortunate Events" is a dark comedy about three young siblings facing trials and tribulations after losing their parents in a mysterious fire. Adapted from the widely successful children's book series by Lemony Snicket (the pen name of American author Daniel Handler), the series dazzle with incredible set design and performances by 15-year-old Malina Weissman, 17-year-old Louis Hynes and most notably 3-year-old Presley Smith.
16-year old Ghana-born actor Abraham Attah made an amazing screen debut in Netflix's' film "Beasts Of No Nation" alongside Idris Elba. This year the talented teen joined the cast of Spider-Man: Homecoming. Marvel Studios latest addition to the Spider Man universe is the first major role for Attah since that Netflix film, and we're positive that he has many more remarkable performances ahead of him!